Raffle Entry *LIMITED TIME ONLY* 2022
These are wooden models of all the aircraft the 35 squadron have operated since 1942 as per the attached list the models were made and supplied by Duncan Berwick. All models come with a base stand with the name of the Aircraft and the year 35Sqn operated them.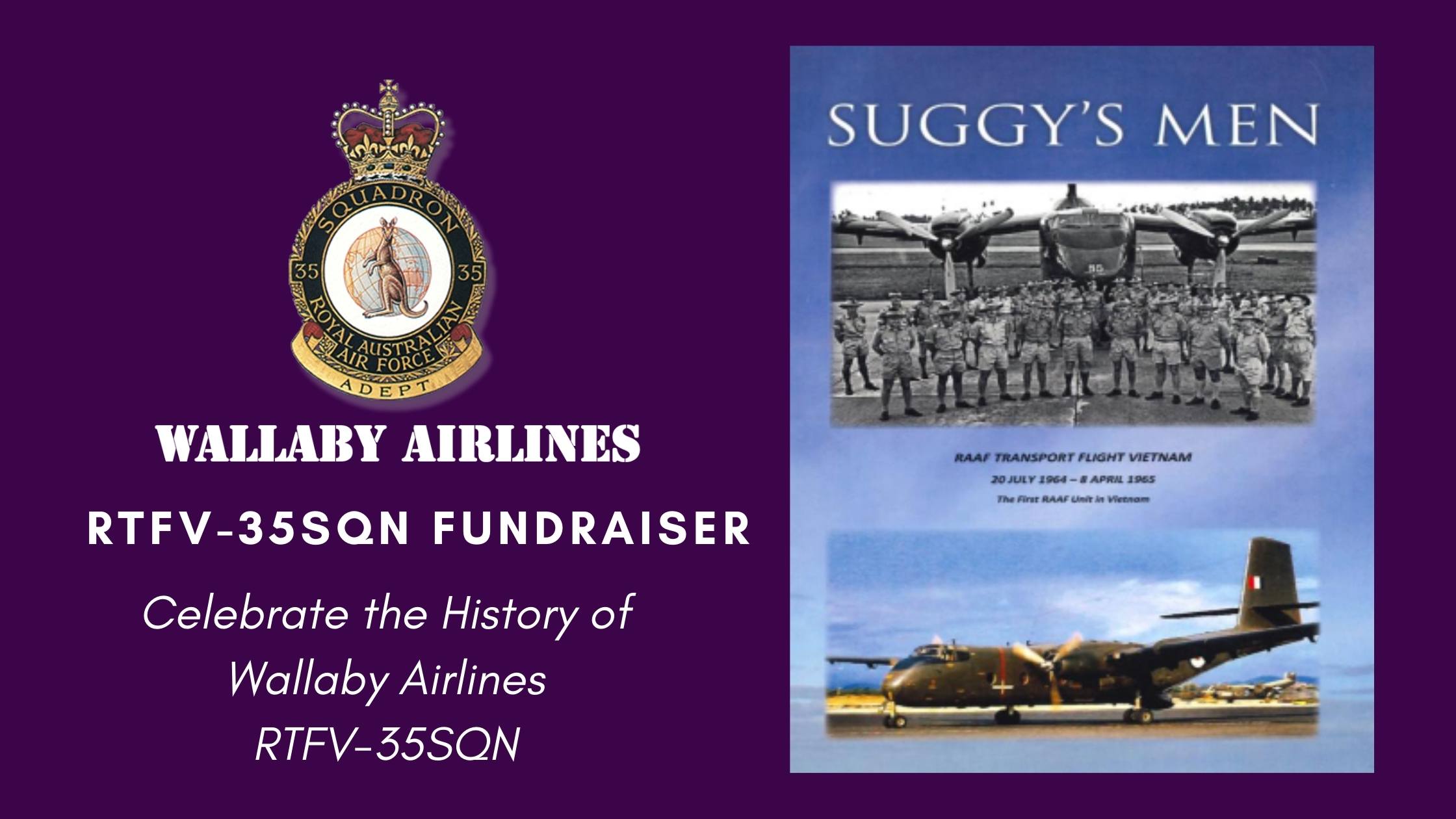 35 squadron was the only squadron in the history of the RAA F that operated both fixed and swing wing. The swing wing being the Iroquois helicopter 35 is still operational today it is currently flying the CJ27 Spartan and is currently based at Amberley Air Base.
The reason we are helping the raffle is she helped to raise funds with the cost of printing the book "Suggy's Men" and to keep Suggy's legend alive, as he was the father,  of the 35 sqn. Your support for this raffle will assist in offsetting the costs of the printing of this book and also your chance to have models of all the aircraft the 35 squadron has operated since 1942.
Chris Suggy was the first CO of RTF V that was sent to Vietnam in 1964.  Operating the DHC-4 Caribou aircraft that had only been recently purchased to replace the ageing Dakota. Indeed some of the aircraft that went to Vietnam never landed in Australia. It went straight from factory – to the war in Vietnam. RTFV operated in Vietnam from 1964-1966, and in June 1966 was redesignated 35 squadron.
Below is a copy of what RTFV-35Sqn achieced init time in Vietnam